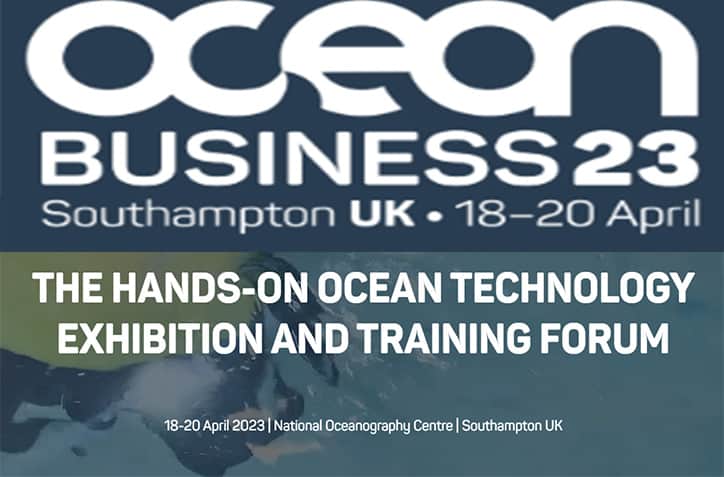 Come and visit us: STAND G9 / Central exhibit hall
We are also speakers: 
Tuesday 18th April 2023 / 16h00 / Ray Beverton Room 044/11 / Theme: « New features of the WiMo multiparameter sonde« 
Wednesday 19th April 2023 / 11h30 / Ray Beverton Room 044/11 / Theme: « A new generation of WiSens autonomous loggers, enabling fishing vessels with automated environmental data collection« .
Ocean Business 2023 is the global meeting place for ocean science and technology professionals. Connect with thousands of the industry's brightest minds, and share ideas to help define the future of ocean technology. From cutting-edge surveying innovation to the latest marine autonomous systems, you'll find hundreds of solutions to transform your business in 2023 and beyond.
Southampton, UK
18-20 April 2023